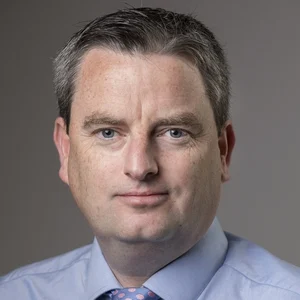 Name: Conor Kane
Job: South East Correspondent, RTE News and Current Affairs
Twitter: @conorkane0909
What do you love about being a journalist?
Getting to meet people all of the time through work, many of them with an interesting story to tell; getting to see many different places; getting to work on a variety of stories; getting to communicate to the listeners or viewers or readers something which they might not have known.
What's the worst part of your job?
The uncertainty, sometimes, of not knowing what's on the horizon, in terms of work.
If you were not a journalist what job would you like to be doing?
Maybe something to do with food, like a chef? Assuming that my chances of becoming a professional footballer have passed due to age (and lack of ability…)
What has been the highlight of your career so far?
Covering (several) homecomings of the Tipperary hurling team after an All-Ireland win…
Who is your hero?
Jane Austen. She knew how to put both drama and human interest into a story.
Tell us something about yourself we might not know already?
I ran the Dublin City Marathon in 2015.
Who would you love to interview and why?
Roy Keane. I've always admired him as a player and even as a manager. Just to see how long I could get before he'd be fed up of my stupid questions.
Give us some advice?
If trying to "sell" a story to a journalist, it will always make it a lot easier if you have a "human interest" angle to help the journalist bring the reader/viewer/listener into the story from an accessible, down-to-earth point of view.